introduction:
how to get my book traditionally published? Are you an aspiring author looking to have your book traditionally published? Getting published can be a difficult process. Fortunately, there are several options available to writers, depending on their particular goals and needs. In this article, you'll learn the different ways of getting your book traditionally published as well as the advantages and disadvantages of each. From understanding the differences between traditional publishers and hybrid publishing to creating a successful submission package, this guide will provide a comprehensive overview of the publication process.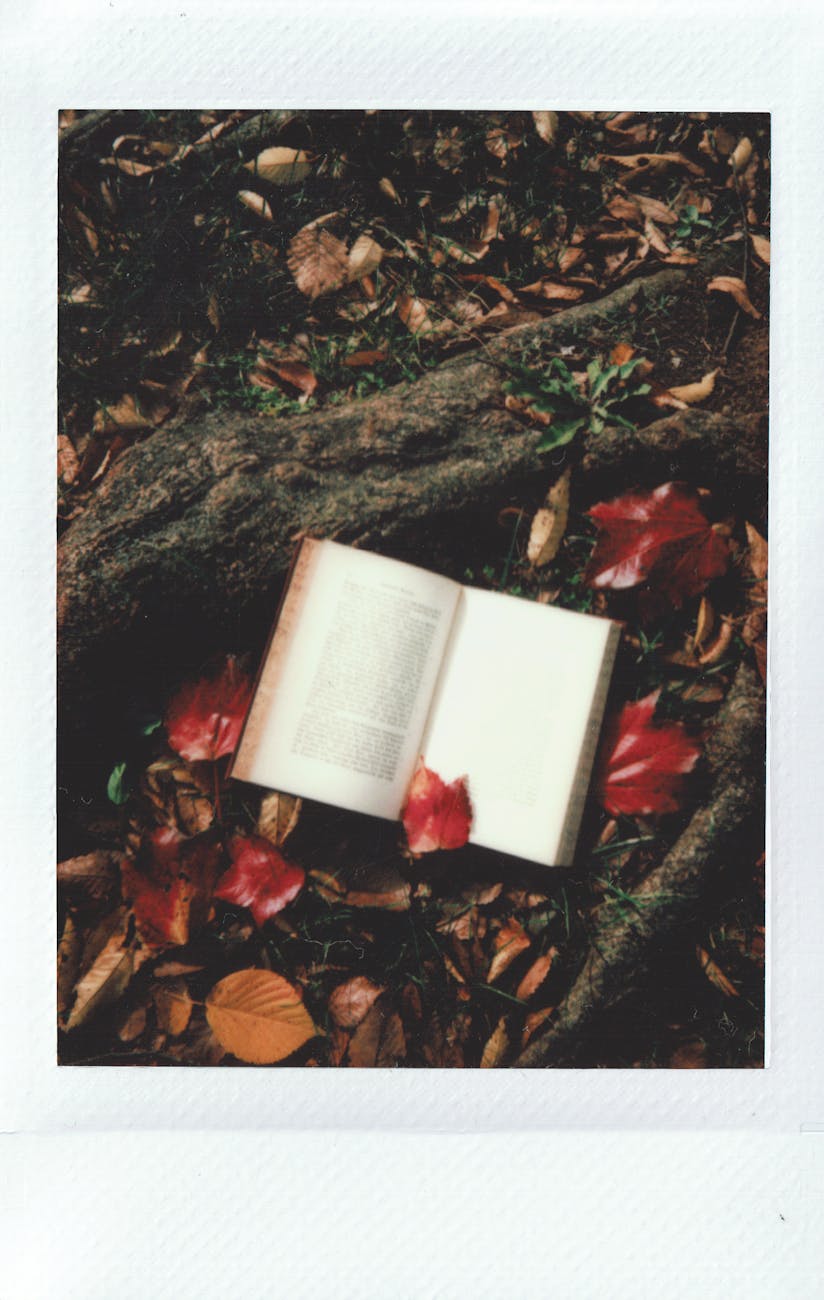 Image by rikka ameboshi
How to Get a Book Published: 6 Steps to Traditional Publishing
Getting a book traditionally published takes time and dedication, but is well worth the effort. This can be an especially rewarding experience for authors of nonfiction books that are timely, informative, and engaging. With this guide, authors can learn how to make their media projects stand out and attract potential publishers.
The first step is to carefully edit your work. Get feedback from friends or reliable colleagues who have read it before sending it off to a publisher. Once you've done all the necessary revisions, compile a list of publishers who specialize in non-fiction works related to your book's content. Then research their submission guidelines so you know exactly what they require when submitting your project for consideration.
The Path to Traditional Book Publishing
how to get my book traditionally published?
The path to traditional publishing can be quite a journey for any aspiring author. Self-publishing has become a popular option for those looking to get their book title out into the world, but if you want to take your work to the next level with a reputable publisher, taking the traditional route is still the way to go.
For starters, it's essential that authors research and understand what publishers look for in manuscripts. This includes having an engaging story idea, strong writing style and correct grammar and formatting. Gathering feedback from beta readers or critique partners is also paramount since they can provide helpful insight on potential improvements that may make your manuscript more appealing to prospective publishers.
how to get my book traditionally published? Once you've polished up your manuscript per publisher guidelines, then comes the submission process where you'll need an enticing query and synopsis.
Submit Your Book or Proposal for Publication
Submitting your book or proposal for consideration is a critical step in the process. Authors should attend to every detail when preparing their submission package, as it will be the first impression made on potential publishers and editors. Before submitting, authors should have a clear understanding of their target market and unique selling points. Knowing this information can help them create an appealing query letter that stands out from the competition.
Authors should also consider connecting with agents who specialize in book marketing and promotion. Agents can provide advice regarding which publishing company are most likely to accept their proposal, offering insight on how to present themselves effectively during the submission process. Additionally, they may offer useful feedback on manuscript formatting and other aspects of book production that might affect its chances of getting accepted by a publisher. Many authors who have been turned down by agents have gone on to find success with self-publishing. In fact, some of the most prominent names in literature today self-published their first books.
What are the steps involved in book publishing?
For aspiring authors looking to the traditional route, there are a few key steps to follow. It all starts with developing an idea and turning that into a manuscript. Once the book is completed, it's important to have the manuscript edited and professionally proofread. Authors should also take the time to craft a strong synopsis of their book that will persuade agents or publishers to choose their work.
It's also important for authors to prepare for marketing by building up an online presence on social media platforms such as Twitter, Facebook and Instagram. This can help in getting attention from agents and publishers as well as potential readers. The packaging of the book is also essential; this includes designing an eye-catching cover that will help draw people in when browsing through bookstores or online stores like Amazon.
What criteria do publishers use to determine if a book is suitable for their list?
The process of getting a book traditionally published can be daunting and frustrating. It all starts with the publisher, who must determine if a book is suitable for their list. The criteria publishers use to decide if a book is appropriate for their list may vary from one to another, but most will consider certain elements before deciding whether or not to accept it.
Book cover design is one of the main factors publishers will look at. A good cover should be attractive and clearly represent the content within the book. Publishers will also assess the quality of writing in the manuscript; this includes evaluating grammar and syntax, as well as judging how engaging and original it is compared to other works on their list. Additionally, they'll determine whether there's an audience for it by assessing how marketable it may be in terms of genre, target readership, etc.
HOW TO QUERY AGENTS
The publishing industry still remains the best avenue for authors looking to get their books out into the world. Yet, querying agents and negotiating a publishing deal can be a tricky process. If you're looking to get your book traditionally published, here are some tips on how to query agents and make sure your work is ready for an editor's desk.
Start by researching agents who represent similar works as yours. Make sure they are members of literary agencies that accept unsolicited queries from writers — this is very important in order to avoid scammers or third-party companies with unreasonable charges. When crafting your query , be sure to include a brief summary of the story and why it would appeal to readers along with basic information like word count and genre. You should also include any writing credentials you have, such as awards or previous publications if applicable.
An Overview of the Strategies I Use for My Clients.
Are you a writer hoping to get your book traditionally published? It can be an intimidating task, but with the right strategies and preparation, it's possible to make your dream of seeing your work in print come true. In this article, I'll provide an overview of the strategies I use when working with my clients who are interested in publishing.
First and foremost, attending conferences is key for connecting with agents and editors who have a direct hand in getting manuscripts accepted by publishers. Additionally, these conferences can provide valuable feedback on craft development as well as advice on how best to pursue publishing opportunities. Additionally, it's important to have a thorough knowledge of the industry itself; understanding what publishers look for when evaluating manuscripts is half the battle!
Finally, having patience is essential! Traditional publishing takes time—sometimes months or even years—to reach fruition.
Try to relax while your agent submits your book to publishing houses
Writing and publishing a book is an exciting process, but it can also be quite daunting for authors. To get your book traditionally published, you will need to find the right publisher. This involves submitting your work to publishing company and agents in hopes of finding the perfect fit. While this process can be nerve-wracking, it's important to remember that there are ways to ease your anxiety.
One way to calm yourself throughout this journey is by using professional publishing services. These services can help guide you through the process of getting your book traditionally published, giving you advice on where and how best to submit your work in order to maximize its chances of success. They also offer support and guidance so that you don't have to go through it alone – they have done all the research already!
Sign the book event
In the age of self-publishing, getting your book traditionally published can be a challenge. The good news is that it's still possible to get your work into the hands of readers by signing a book deal with a publishing company. From finding an agent to understanding the contracts involved, here are some tips on how to get your book traditionally published and make sure you have all the information you need before signing that contract.
The first step in getting your book traditionally published is to find an agent who will represent you and your work. They'll handle everything from submitting queries to editors at publishing houses, negotiating contracts and royalty payments, so it's important to make sure they have experience in the industry and understand what goes into securing a traditional publishing deal.
Publishing contract details
Publishing contract details are integral when making the decision to traditionally publish your book. Whether you're an experienced author or a new writer, it's important to understand all of the specifics in the agreement before signing on the dotted line. An author website is a great place for authors to start researching and gathering information about publishing contracts.
Before signing with a publisher, it is essential that authors familiarize themselves with all applicable rights and compensation mentioned in the contract. Authors should also be aware of any additional obligations required by them such as attending promotional events or public appearances. It is also important for authors to understand their contractual agreement regarding self-publishing their book after its traditional release, as some publishers have restrictions in this regard.
Start editing and start pre-production
Editing a book is one of the most important things an author needs to do before submitting their work for traditional publishing. Editing is the process of making changes and improvements to content, grammar, spelling, and structure within the text. It's also essential for strengthening story arcs and characterization in order to make sure that readers can better connect with and understand the material. Once editing is complete, authors should begin pre-production – the steps taken prior to actually sending out their book proposal or manuscript.
Pre-production includes researching agents and publishers who are open to submissions from new writers, gathering reviews from beta readers, writing a query or synopsis, presenting materials properly according to submission guidelines, and preparing a marketing plan for once the book is published.
Start book signings
Are you an aspiring author looking to get your book traditionally published? The key to success in the publishing world is having an author platform. Book signings are a great way to build your platform and promote your published book.
Book signings provide authors with an opportunity to meet their readers face-to-face, answer their questions, and sign copies of their books. By interacting with readers and engaging with them on a personal level, authors can increase the visibility of their work while gaining valuable feedback. Additionally, book signings can help spread word about your work by generating media coverage from local newspapers or radio stations.
To start booking signings for yourself, you will need to create a marketing plan that focuses on potential venues for your events as well as marketing materials such as flyers or postcards that you can use to promote them.
Keep Reading
For any author looking to get their book traditionally published, the journey can be a long and arduous one. Gaining the attention of an agent or publisher is often the first hurdle that must be overcome before any dreams of becoming a published author can be realized. But for those willing to put in the hard work, following these five tips could help make the process easier and more successful.
The first step is to make sure your manuscript is ready for submission; this means having it proofread and edited thoroughly before sending it out into the world. You should also research publishers or agents that might be interested in your book, as well as reading up on some of their success stories and guidelines so you know how best to approach them with your project.
Will a Literary Agent or Publisher Steal Your Idea?
Will a Agent or Publisher Steal Your Idea? It is often the biggest fear of aspiring authors: will agent or publisher steal their book idea and pass it off as their own work? The good news is that the answer is no. If you are an author looking for advice on how to get your book traditionally published, then fear not!
The publishing industry does adhere to a set of ethical standards that prohibit agents and publishers from stealing ideas from writers. However, attending writing conferences, joining writers' groups, or self-publishing your book can all increase the chances that your idea will be seen by other people before you have the opportunity to submit it to an agent or publisher. As such, it's important for authors to protect their ideas and make sure they properly copyright them before sending any materials out into the public domain.
How to Write a Query Letter That Wows Agents
Writing a query is an essential part of the process when you are seeking to get your book traditionally published. A well-crafted query can be a great way to showcase your work and potentially pique an agent's interest. Crafting an effective query that wows literary agents requires careful thought and preparation, as it should provide a concise description of your book while also offering a clear explanation of why it will appeal to readers.
When writing a query letter, make sure you include information about yourself as the author, such as any awards or recognitions you have received for previous books or articles. Additionally, be sure to include a brief summary of the story and its genre so that agents can quickly decide whether it meets their needs.
Deciding If You Need an Agent
If you're considering getting your book traditionally published even with a not so know traditional publisher, one of the first questions to ask yourself is whether or not you need an agent. While it's possible to get a book published without an agent, having one can make the process much easier and more successful. An experienced literary agent can help you find the right publisher for your book, as well as assist in negotiating terms of publication, such as royalties and advances. Agents are also very helpful in editing and revising manuscripts—a critical step for any self-published looking to become traditionally published.
While there are many advantages to working with an agent, it's important to remember that agents aren't necessarily a requirement for success. Do your research and decide if hiring an agent is the best route for you—it might just be worth the investment!
Attend and learn book editing/writing
Are you a self-published author looking to make the transition to traditionally publishing your book? do you have a self-published book? It may seem like an intimidating process, but with the right preparation and education, it is entirely achievable.
The first step you should take is to attend writing and editing workshops. These classes will give you invaluable advice on how to improve your craft, as well as teach you about the nuances of publishing. You'll learn important topics such as formatting for print books and electronic readers, cover design tips, marketing strategies for selling your work, and copyright law basics. Attending these workshops is essential if you want to have a chance at getting your book traditionally published.
Once your manuscript has been edited and refined according to industry standards, it's time to start researching agents that specialize in your genre of writing.
getting a book published
Getting a book published is an exciting and fulfilling experience for any aspiring author. However, many writers can find the publishing process of self-publishing their work to be intimidating and confusing. Taking the proper steps to get your book traditionally published can ensure that you're able to get your story out into the world in the most effective way possible.
First, it's important to make sure that your book is properly edited before sending it off to publishers or literary agents. A professional editor will help you refine your writing, fix errors, and make sure that your story meets industry standards. Once this is done, begin researching relevant publishing houses - make a list of those which may accept submission requests from authors like yourself who are looking for their first publication deal. Compile a tailored query for each one, summarising why they should consider publishing your work over others vying for attention.
conclusion: how to get my book traditionally published
When it comes to getting your book traditionally published, the conclusion is that it's a long and difficult process. Before you can even start the process of submitting to agents and publishers, you have to make sure your manuscript is properly edited and formatted correctly.
It may be worth considering self-publishing if you are willing to take on the responsibility of editing and formatting your own book. Self-publishing service or services like Amazon Kindle Direct Publishing or IngramSpark allow authors to retain control over their creative work while still offering digital and print distribution options, as well as marketing support. However, these services require some technical skills in order for authors to successfully upload their books online. Self-publishing also requires an investment in professional editing services in order for the author's work to be taken seriously by readers.
Related Links :
https://www.tiffanyhawk.com/blog/how-to-get-your-book-published-traditionally